[ad_1]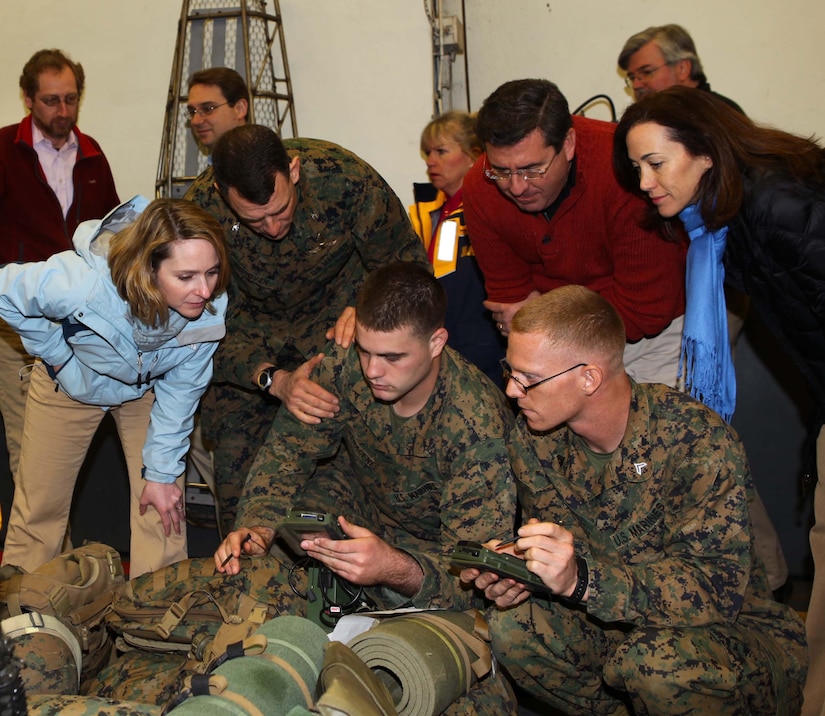 The Defense Department's glass ceiling is cracking: Kathleen H. Hicks was sworn in as the 35th deputy secretary of defense today.
Hicks, a career civil servant who started at the Pentagon as a management intern in 1993, returns to a department buffeted by COVID-19 and looking to counter near-peer competitors. She will work with Secretary of Defense Lloyd J. Austin III to "operationalize" the strategy to counter the "pacing challenge" posed by China and the increased threat from a resurgent Russia.
During her confirmation hearing at the Senate Armed Services Committee, Hicks said she looked forward to working "alongside women and men — civilian and military — who dedicate their lives to our national defense. They are my colleagues and friends, and I could not be prouder at the prospect of serving with them once more."
Hicks is coming to the job after serving as the senior vice president and Henry A. Kissinger Chair at the Center for Strategic and International Studies — one of the preeminent Washington think tanks.
Hicks holds a Ph.D. in political science from the Massachusetts Institute of Technology and a masters from the University of Maryland's School of Public Affairs. She received her undergraduate degree magna cum laude from Mount Holyoke College in Massachusetts.
In her previous Pentagon assignments, Hicks served from 2009 to 2013 in policy offices. In 2012, the Senate confirmed her as the principal deputy undersecretary of defense for policy where she was responsible for advising the secretary of defense on global and regional defense policy and strategy pertaining to such areas as the Asia-Pacific and Persian Gulf regions, Syria and Europe. Before that she served as deputy undersecretary of defense for strategy, plans and forces, leading the development of the 2012 Defense Strategic Guidance and the 2010 Quadrennial Defense Review and crafting guidance for future force capabilities, overseas military posture, and contingency and theater campaign plans.
Austin will oversee a global posture review in the coming weeks. Hicks said she would help translate the rhetoric of strategic competition into the reality of execution.
China is foremost in her mind because China's military modernization is worrisome. "Armed conflict between the United States and China is not desirable, and it is not inevitable," she said during the confirmation hearing. "The U.S. military plays a critical role in preventing that outcome. Even as we stand ready today, we must modernize our concepts, capabilities, workforce and budget for deterrence to endure."
Dealing with near-peer competitors requires allies and partners and Hicks will work to reinvigorate this outreach. 
Hicks will also assist Austin in bringing enduring, consistent focus to Total Force health and quality. "We must root out violent extremism, systemic racism, sexual assault and harassment, and other inhibitors to readiness, and this is a matter of readiness," she said. "We will not be able to attract and retain the world's finest force, one that represents our democracy, if we cannot hold accountable those who threaten its viability from within."
[ad_2]

Source link