[ad_1]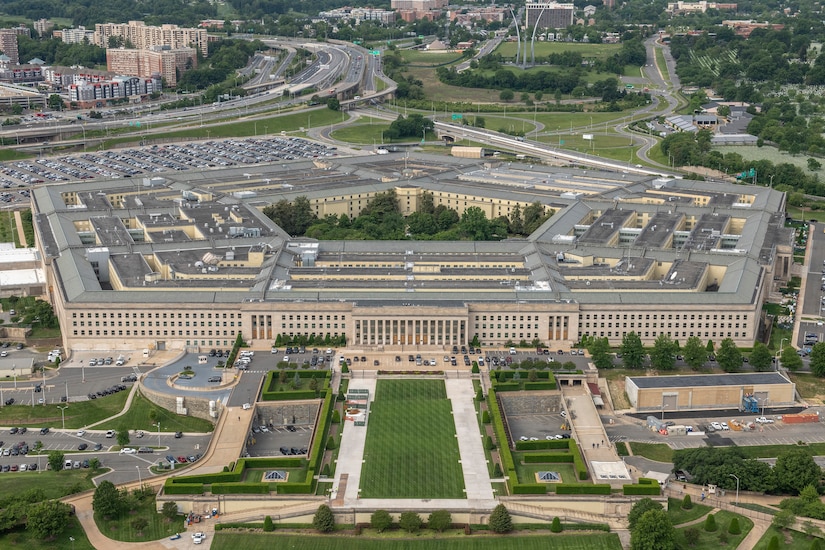 Secretary of Defense Lloyd J. Austin III emphasized the history that South Korea and the United States share as he welcomed South Korean National Defense Minister Lee Jong-sup to the Pentagon for talks, today.
The South Korean leader visited after participating in the dedication of the Korean War Veterans Memorial's Wall of Remembrance yesterday. The wall contains both the names of Americans killed during the Korean War as well as the thousands of South Korean soldiers who served as augmentees for U.S. Army units during the conflict.
The wall honors those "who fought shoulder-to-shoulder together and made the ultimate sacrifice to forge a better future for both our countries," Austin said. "We hope to honor their service and sacrifice today by further strengthening our alliance."
Austin stressed that the U.S. commitment to the defense of the Republic of Korea is "ironclad." North Korea remains the greatest threat to peace and stability on the peninsula, but the alliance between the United States and South Korea continues to grow. South Korea is a positive, democratic ally that is a force for peace and the international order that has fostered that peace.
North Korea has engaged in the most active period of missile tests in its history, Austin said. "Our alliance remains resolute and ready in the face of these dangerous and destabilizing actions," he said.
He also restated President Joe Biden's assurance that the U.S. extended deterrence commitment to South Korea that includes nuclear, conventional and missile defense capabilities.
Lee noted that in his first visit to the Pentagon, he was a young officer taking notes in the back of the room and that he feels tremendous responsibility being back in the Pentagon Nunn-Lugar Room as national defense minister. "I hope today's meeting is an opportunity for us to discuss about our deterrence options of North Korean nuclear tests, and also how to respond to a North Korean threats bilaterally between the United States and the Republic of Korea," Lee said.
[ad_2]

Source link