[ad_1]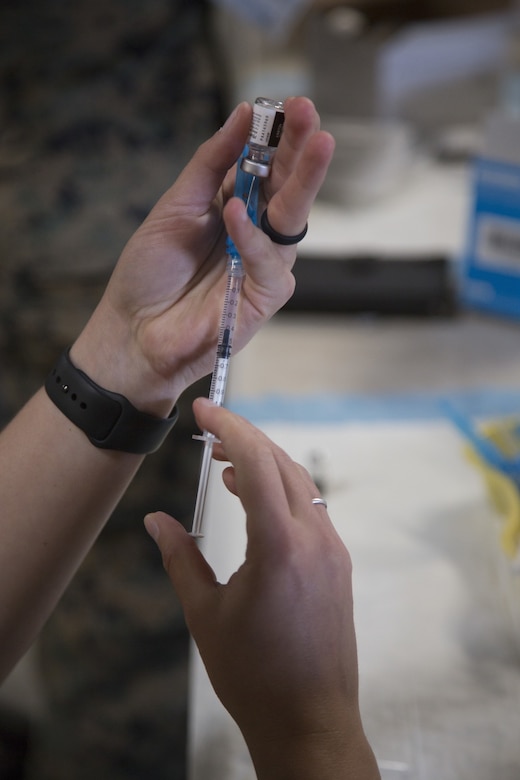 The Defense Department wants to remind its civilian workforce that employees must be fully vaccinated with the COVID-19 shot series by Nov. 22. That date includes the two-week waiting period for full vaccination effectiveness following the final vaccine dose, a DOD official said. 
An Oct. 29 memorandum from Gilbert R. Cisneros Jr., undersecretary of defense for personnel and readiness, outlines the guidance on the vaccination policy. The guidance is in line with the White House Safer Federal Workforce Task Force's Sept. 9 mandate that Executive Branch civilian federal workers must be fully vaccinated against COVID-19, unless religious or medical exemptions are granted.
The memo is called Force Health Protection Guidance (Supplement 23) Revision 2 "Department of Defense Guidance for Coronavirus Disease 2019 Vaccination Attestation, Screening Testing and Vaccination Verification." It provides the latest guidance to put in place additional force health protection and workplace safety measures to reduce the transmission of COVID-19. 
The guidance includes each employee's attestation and proof of vaccination, verification by his or her supervisor, and testing of employees not fully vaccinated or exempt from vaccination. 
Similar workplace safety measures, including vaccination attestation, verification and screening/testing also apply to on-site contractors and official visitors.
The Nov. 22 mandate applies to all non-exempt federal employees regardless of whether they telework or work in a DOD office. Exemptions for medical or religious reasons as required by law should be filed by Nov. 8, he said.

 

Because the mandate flows from the White House to the Defense Department, DOD put out its initial memo on vaccination requirements to the civilian workforce on Oct. 1 from Deputy Secretary of Defense Kathleen Hicks, Steve Jones, director of DOD's force readiness and health assurance policy, said.
 
On Oct. 1, 2021, Hicks signed a memo implementing the president's direction for COVID-19 vaccination of DOD civilian employees. The memo addressed how it applied to existing employees and to new hires. 
DOD civilian employees can receive their vaccinations at any DOD vaccination site, including military medical treatment facilities. They may also opt to receive their vaccinations at other locations such as retail stores, private medical practices, and/or local and State public health department sites, Jones noted. He added that employees must have a record of their vaccinations.

 

The deadline for contractors may vary, he said. Contractors' deadline for full vaccination is expected to be December 8, or for new covered contracts after that date, no later than the first day of performance under the new contract, he added.

 

Military personnel are issued vaccination guidance from their branch of service. "Our goal is to maximize vaccinations," Jones said, adding there is no shortage of vaccines. 
[ad_2]

Source link