[ad_1]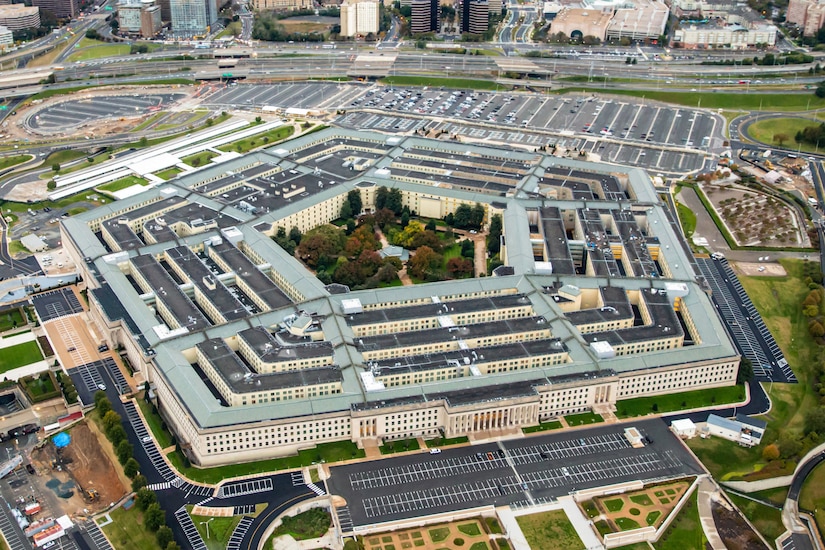 The annual Defender-Europe 2021 exercise distinguished visitor day, hosted by Albania yesterday, was attended by the Albanian President and Prime Minister, the U.S. Ambassador to Albania Yuri Kim and three four-star U.S. generals: U.S. European Command commander, Gen. Tod Wolters; U.S. Air Forces Europe and Africa commander, Gen. Jeffrey Harrigian; and U.S. Army Europe and Africa commanding general, Gen. Christopher Cavoli, Pentagon Press Secretary John F. Kirby said today.
Defender-Europe is an annual, large-scale U.S. Army-led, multinational, joint exercise designed to build readiness and interoperability among U.S., NATO and partner militaries.
"This was the first time that Joint Logistics Over the Shore was conducted in Europe since World War II," the press secretary noted. "This was [also] the first time Albania has hosted a U.S.-led, multinational exercise." The Defender Europe 2021 exercise runs through June with more than 28,000 participating personnel from 26 countries. During the next two weeks, the exercise will conduct events in Bulgaria, Croatia, Estonia, Greece, Hungary and Romania.
Help for India
The fourth U.S. military aircraft landed in India today, delivering necessary life-saving supplies, Kirby said. 
"On these four flights, U.S. Transportation Command delivered 1 million Rapid Diagnostic Tests, 545 oxygen concentrators, more than 1.6 million N95 masks, 457 oxygen cylinders, 440 regulators, 220 pulse oximeters and 1 deployable oxygen concentration system," he said.  
"That is just part of the whole-of-government response to our friends in India," Kirby said. "And of course, we remain in communication with them to see if there are other ways we can help them defeat COVID-19 as we move forward." 
The press secretary also noted that as of today, the National Guard has administered more than 10 million doses of the COVID-19 vaccine to Americans, and the Defense Department has given 3 million doses to the DOD population. 
Special Operations
Kirby said Secretary of Defense Lloyd J. Austin III today directed that the assistant secretary of defense for special operations and low-intensity conflict, or SO/LIC, organization retain its direct reporting chain to the secretary for its administrative chain of command role over the U.S. Special Operations Command. 
"The assistant secretary remains a principal staff assistant and will continue to have full access… that the service secretaries have," he said. "The secretary also directed that the SO/LIC organization now rejoin the office of the under secretary of defense for policy organization. This will ensure Special Operations policy is fully integrated into all aspects of the department's policies."
DOD will soon publish a revised charter to further codify the ASD (SO/LIC)'s role and responsibilities, he added. 
"These efforts are significant steps forward toward strengthened civilian oversight of U.S. Special Operations Command and the provision of integrated policy advice for the department," Kirby said. 
[ad_2]

Source link