[ad_1]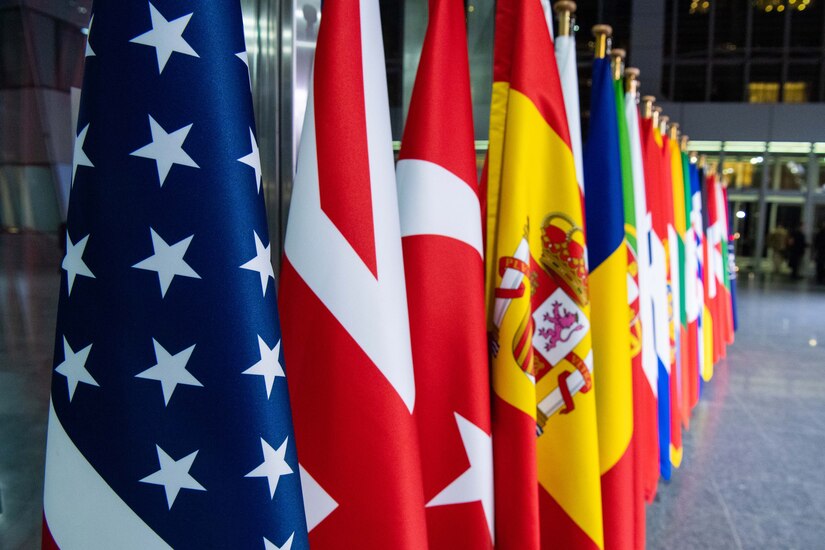 Secretary of Defense Lloyd J. Austin III wholeheartedly supports President Joe Biden's decision to end America's longest war by September 11.
Austin spoke along with NATO Secretary General Jens Stoltenberg and Secretary of State Antony Blinken during a news conference at NATO headquarters in Brussels.
Austin and Blinken spent much of the day explaining the American decision to NATO and partner nations. NATO invoked Article 5 of the North Atlantic Treaty in 2001 after al-Qaida — operating from bases in Afghanistan — launched an attack that killed more than 3,000 Americans. It was the first time the North Atlantic Alliance invoked the article which says an attack on one nation is an attack on all.
Austin and Blinken thanked NATO service members for their sacrifices in this common defense. There are currently around 10,000 NATO forces in Afghanistan, with 2,500 of them being American. This is down from over 100,000 in 2011.
"Our troops have accomplished the mission they were sent to Afghanistan to accomplish," Austin said. "And they have much for which to be proud. Their service and their sacrifices, alongside those of our Resolute Support and Afghan partners, made possible the greatly diminished threat to all of our homelands from al-Qaida and other terrorist groups."
Stoltenberg said the NATO effort in Afghanistan "prevented Afghanistan from serving as a safe haven for terrorist attacks." He said pulling the troops out of the country will not mean the end of NATO nation's efforts in Afghanistan. He cited diplomatic and economic efforts that will continue, and he called on the Taliban to seriously negotiate with the Afghan government. 
The sacrifices made by NATO, partner nations and Afghan forces have enabled economic, civil and political progress in Afghanistan. "Today, the Afghan people police their own streets, defend their own interests, elect their own leaders — many of whom are women — send their children to school and own and operate more private enterprises than ever before," Austin said. "There is still too much violence, to be sure. And we know the Taliban still seek to reverse some of this progress. That is why we support wholeheartedly the diplomatic efforts ongoing to achieve a negotiated and political settlement that the Afghan people themselves endorse.
"But the commander in chief has ordered a new mission and American military personnel will follow these orders with professionalism," Austin said. 
The United States will continue to fund key Afghan capabilities like the Air Force and the Special Mission Wing. The United States and allies will continue to fund the Afghan Security Forces. "We will also work closely with them and with our allies to maintain counterterrorism capabilities in the region sufficient to ensuring Afghanistan cannot become a safe-haven for terrorists who threaten our security," Austin said.
The retrograde movement will be done deliberately and in an orderly fashion, the secretary said. "I must add that we will respond forcefully should the Taliban attack any of our forces or those of our allies during this drawdown," he said.
The end of the action in Afghanistan will allow the U.S. military and NATO allies to focus on other more dangerous threats for the future: Notably China and Russia, the secretary said.
"I want to thank all those who served in Afghanistan," Austin said. "I know all too well the sacrifice we've all made to get us to this point. And to the families and loved ones of those who did not make it home, for all those forever changed by this war, I pledge our unwavering support for the grief and the challenges you still endure. We honor you. And we honor their memory. And we always will. And I believe the Presiden's decision proves exactly that."
[ad_2]

Source link