[ad_1]
Recently the St. Louis Small Business Monthly recognized Angel Russell as an outstanding veteran in the workplace. Angel candidly admits she's had quite a journey from troubled teenager to highly-regarded case manager at Veterans Home Care. Today, she makes a difference in the lives of elderly veterans
"I loved the Army," she'll tell you. "I had a troubled adolescence.  At 23, I was a single mom who lacked discipline.  My mother served in the Army and she convinced me that's what I needed to find my way in life. At first, the Army was extremely hard, but it worked. For me, the military is like a big, extended family that supports you."
"Guantanamo Bay was awesome," says Angel.  She was a prison guard there. When she deployed, she had a second son who was only six months old. Away from her children was tough but she found a strong support system among the soldiers serving with her. In civilian life, she wasn't happy working for a life insurance company. She had another mission in mind. She wanted to work with veterans and do something meaningful.
She started her job search online entering keywords such as "veteran" and "VA" which led her to Veterans Home Care. She researched the company thoroughly by checking their reviews on the Better Business Bureau and scrutinizing their website.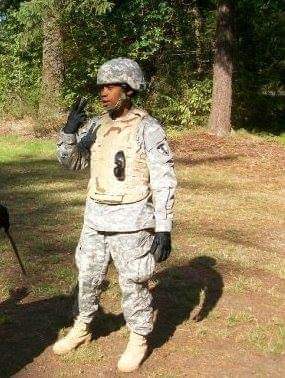 She knew her mission aligned with the company's mission: "assist veterans who protected our freedom to stay in their homes and live with dignity."
In November 2018, she started training at Veterans Home Care to be an enrollment specialist. Veterans Home Care is a private, family-owned and operated company that helps veterans or their surviving spouses get funding for in home care. The initial funds come from a 0% interest-free loan from Veterans Home Care. That gets home care started right away while they help clients file a claim for Aid and Attendance benefits with the VA. Once the VA processes the claim, retroactive VA funds arrive to pay back the loaned amount and cover ongoing help at home. 
Right away, Angel knew she was truly helping people in need. As callers explained their situations, she often could hear the stress in their voice. Typical calls are from daughters who have an elderly parent who can't take care of himself or herself any longer. They're worried. In the enrollment department, Angel could give them answers about eligibility for her company's VetAssist Program and the VA's Aid and Attendance benefit. If their loved one didn't appear to qualify, she would point them to other resources. "We don't abandon people and that's so important," says Angel.  
Soon Angel was promoted to case manager in the client services department. Her job now is to check on clients to ensure they're getting the services they need from one of the 3,800 home care agencies in the VetAssist provider network. 
Another part of the VetAssist Program is the VetAssist Companion which is a 24 hour/7 days a week medical alert system that utilizes Amazon Alexa technology. This new technology replaces push button bracelets or pendants that must be worn at all times to be effective. The VA benefit will also cover the cost of the medical alert systems. So now Angel can suggest ways her clients can use Alexa to call their son or daughter or make other voice-activated commands. They can say, "Alexa, tell me a joke" or "Alexa, set a reminder to take my pill at 11:30am each day.'"
"Paperwork can be the hardest thing for these families. So I help them remain in compliance with their medical expenses to keep their VA benefit," says Angel. 
When Angel speaks to clients, she explains that she's also a veteran and that reassures them.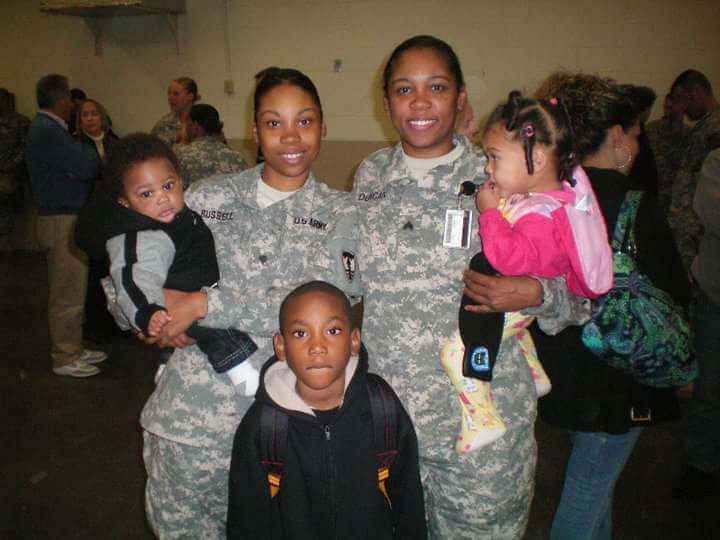 Today Angel has three sons, ages 11, 15 and 17 and they couldn't be more proud of their Mom. 
[ad_2]
Source link