[ad_1]

An appeal has gone out to veterans from a historian who is preparing a book on the Arctic Convoys of the Second World War.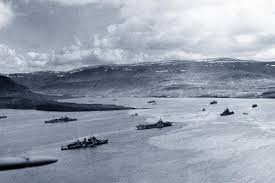 Hugh Sebag-Montefiore is seeking accounts written or recorded by those who took part in the convoys, which sailed from the UK, Ireland and North America to deliver essential supplies to northern parts of the Soviet Union after Germany invaded in June 1941.
About 1,400 merchant ships sailed under escort from Royal Navy vessels and their Canadian and American counterparts, primarily to the ports of Archangel and Murmansk. Cargo on the convoys, which started in September that year, included tanks, fighter planes, fuel, ammunition, raw materials, and food.
The most direct route was by sea, around northern Norway, through a narrow funnel between the Arctic ice pack and German bases in Norway, and was very dangerous, especially in winter. Many of the convoys were attacked by German submarines, aircraft and warships.
The convoys played a big part in shaping the war, as Hitler was led to believe the British intended to invade Norway again. This, together with the obvious need to stop convoy supplies reaching the Soviet Union, caused him to direct that heavier ships be sent to Norway.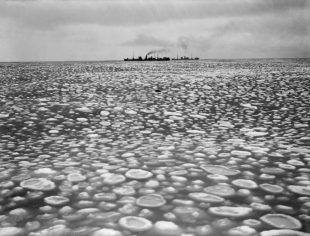 It has been said that the main value of the convoys was political, proving that the Allies were committed to helping the Soviet Union at a time when they were unable to open a second front. Soviet leader Joseph Stalin had demanded help after the German invasion.
Mr Sebag-Montefiore plans to use only personal accounts written or recorded by a witness, accounts describing battles or convoys that resulted in ships being badly damaged or sunk, and accounts of what happened in Murmansk and Archangel, and the surrounding ports, when the convoy crews landed there.
He can be contacted at sebags@hsmontefiore.com.
[ad_2]

Source link