[ad_1]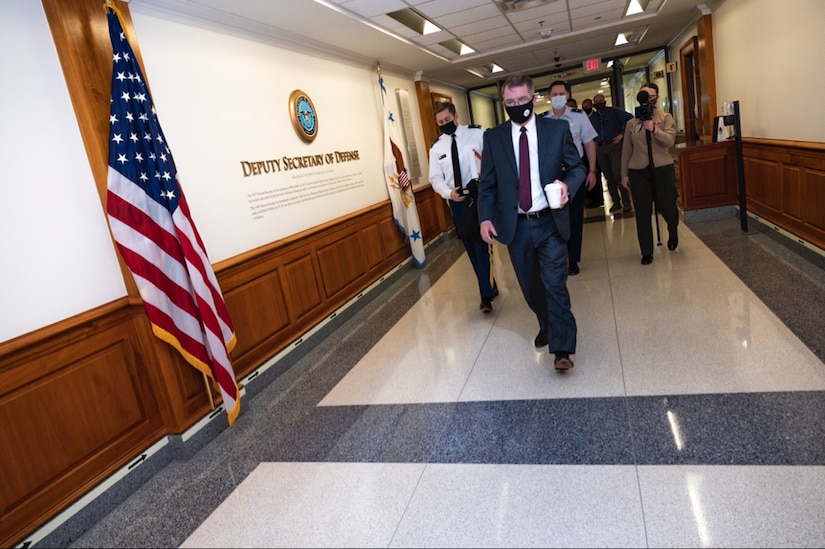 Deputy Defense Secretary David L. Norquist has been sworn in as the acting defense secretary and will serve in the position until the Senate confirms the Biden administration's nominee for the position.
The change in administrations will have a cascading effect within the Defense Department. At noon today, the resignations of Trump administration political appointees became effective.
Yet, the missions of the department must continue, and officials made plans to place interim leaders in these crucial jobs. "The incoming Biden administration has reviewed these plans and reached out to officials across the Office of the Secretary of Defense and the military department to confirm the succession plan the new administration intends to implement for all presidentially-appointed, Senate-confirmed positions," Norquist wrote in a memo to senior defense leaders.
These employees will serve in an acting capacity or in a "performing the duties of" capacity until new political appointees arrive.
Usually, the defense secretary is confirmed when a new president takes office. This year, President Biden's nominee for defense secretary, Lloyd J. Austin III, did not get a confirmation hearing until January 19th – too late for the full Senate to confirm him. Austin's case is further complicated by the fact that as a retired general he needs a waiver from both houses of Congress to serve in the position.
More than 50 positions will be filled on an interim basis. In addition to Norquist, they include John E. Whitley as Army secretary, Thomas W. Harker as Navy secretary, and John P. Roth as Air Force secretary.
In addition, Amanda J. Dory will perform the duties of undersecretary of defense for policy; Terence G. Emmert will perform the duties of undersecretary for research and engineering; Douglas Glenn will perform the duties of DOD comptroller/chief financial officer; and Virginia S. Penrod will perform the duties of undersecretary of personnel and readiness. 
The duties of the undersecretary for intelligence and security will be performed by David M. Taylor, and Paul S. Koffsky will perform the duties of DOD general counsel.
Some of those who are "performing the duties of" will also hold other positions. For example, Dory will also perform the duties of assistant secretary for strategy, plans and capabilities.
Once a Biden political appointee is approved by the Senate, those serving in these positions will revert to their normal jobs.
[ad_2]

Source link